21 Jan

IS YOUR PILLOW INNOCENT?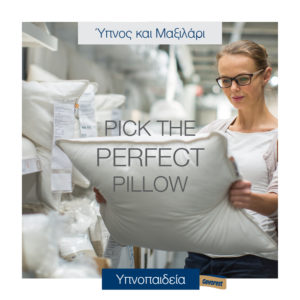 The relationship we have with our pillow is unique. It is a personal and familiar relationship: we confess on our pillow, cry on it and hug it at our best and at our worst. This means that it is important to know when our pillow needs to be replaced and what kind of new pillow we need to buy to suit our specific circumstances, always after carefully trying it at the shop!
If you must replace your mattress, if you feel neck pain, persistent headaches or limb numbness, if you feel that your pillow is no longer a relaxing haven or if your pillow is rather dirty and in a yellow-ish color, then it is time to renew your pillow relationship!
To find out more on how to pick the perfect pillow, see the above video.