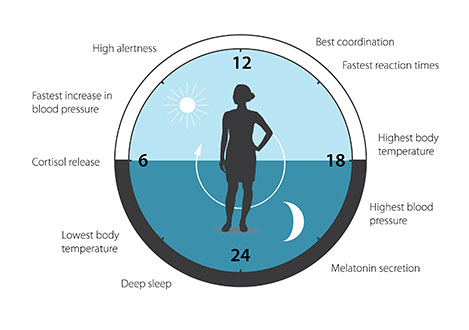 24 Oct

NOBEL PRIZE WINNERS AND SLEEP

On the 2nd of October 2017, the Nobel Assembly at Karolina Institutet has decided to award the 2017 Nobel Prize in Physiology or Medicine to three exceptional scientists, Jeffrey C. Hall, Michael Rosbash and Michael W. Young, for their discoveries of molecular mechanisms controlling the circadian rhythm (1).

They have discovered that a large proportion of genes are regulated by the biological clock and consequently, a carefully calibrated circadian rhythm adapts our physiology to the different phases of the day.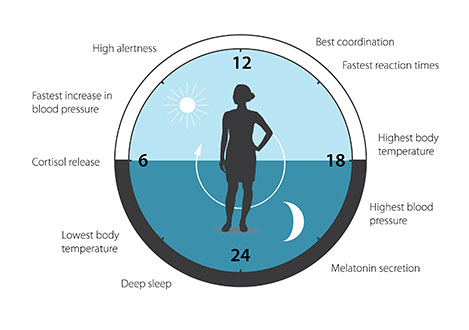 This figure demonstrates that the circadian clock helps to regulate sleep patterns, feeding behaviour, hormone release, blood pressure and body temperature.
According to a Gerstner and Yin study, sleep is vital for normal brain function (2). Circadian dysfunction has been linked to sleep disorders as well as depression, bipolar disorder, cognitive function, memory formation and some other neurological diseases.
In conclusion, efforts are underway to modify the period, phase or amplitude of circadian clocks to improve human health.  These scientists have made pioneering contributions to science by revealing a crucial physiological mechanism, explaining circadian adaptation, with important implications for human health and disease.
Sleep is not a field that must be lightly considered. If we haven't done it before, now is the time to seriously consider that good quality sleep is a very crucial, a very important matter; simply because if you sleep better, you live healthier.
Nobel prize. 2017. The 2017 Nobel prize in Physiology or Medicine- Press release. [ONLINE] Available at: https://www.nobelprize.org/nobel_prizes/medicine/laureates/2017/press.html
Gerstner JR and Yin JCP, Nature Reviews Neuroscience 11, 577-588