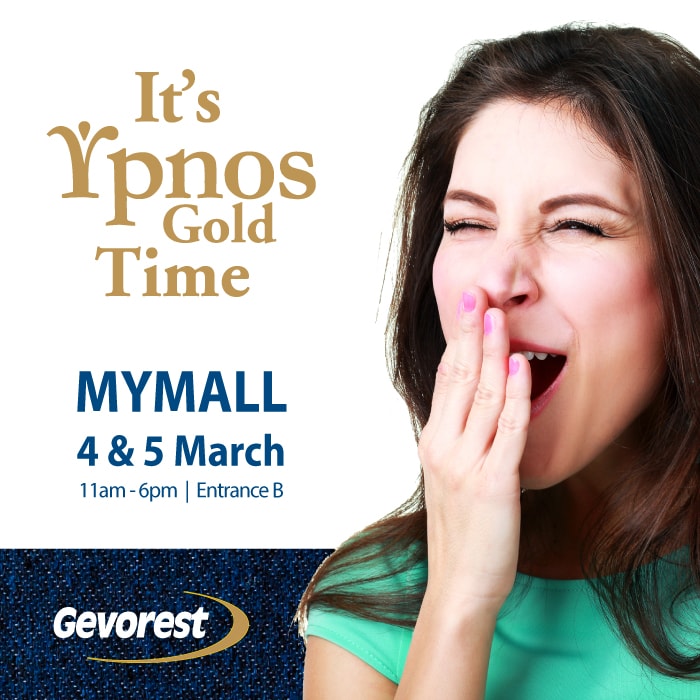 01 Mar

Time for yawning… time for Ypnos Gold!

Yawning a natural human reflex and unique for each one of us. Every person «design» their own unique way of yawning, thus creating an expression of their distinctive physiology and natural needs. Yawning may be accompanied by a stretch… or may not. It may be expressed with sounds or «hidden» out of politeness. When we yawn, our ears become firmly «shut», isolating us from our surroundings. This is why a yawn is such a personal experience. Additionally, our faces may contort into various weird and funny grimaces. There are no rules or guidelines to dictate how we yawn. Rather, it is an action simply associated with the pleasant feeling of a good night's sleep or the desire to go to bed.

You are welcome to get a closer look on Ypnos Gold from our specialized sleep consultants at MY MALL LIMASSOL this weekend 4th & 5th of March starting at 11:00am until 6:00pm in the evening.