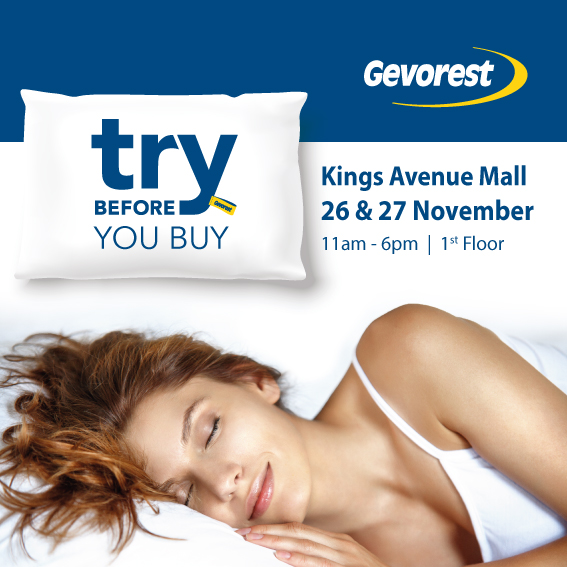 24 Nov

Try Before You Buy

Try before you Buy by Gevorest returns to Kings Avenue Mall Paphos!

Gevorest, with the help of its qualified Sleep advisors and as part of its efforts to encourage the public to acquire continuous Sleep Education, will carry out live demonstrations on how to choose the correct pillow for each individual.


Join us to try the right pillow for your specific needs, this weekend, 26 and 27 November at Kings Avenue Mall Paphos between 11:00 to 18:00.