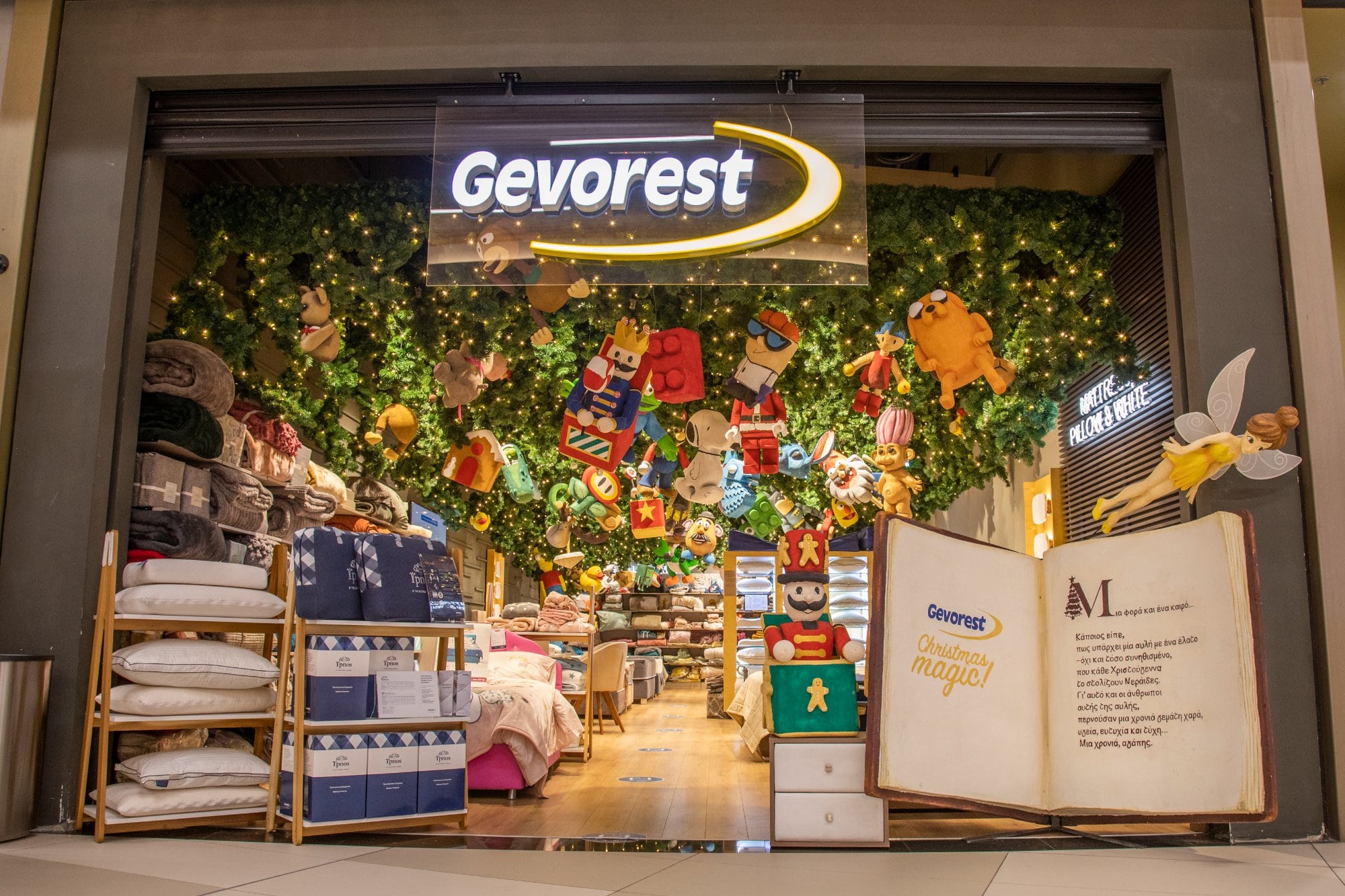 29 Nov

Gevorest dresses up and welcomes Christmas in all of its stores!

That time of the year we've all been waiting for has almost arrived, and Gevorest will of course celebrate it as it should. Each and every one of Gevorest stores will be spectacularly decorated, giving something to remember this Christmas!

If you've been in a Gevorest store on Christmas, you know that a wonderful, magical world comes to life. Beloved characters of well-known fairy tales, movies and more, welcome us to the stores, taking us to a journey in a fantasy land, far far away. This year, the unique spectacle that thrills people of all ages will be available to all, since all of our stores will be wonderfully decorated!

This tradition that Gevorest honors every year, has turned our stores into a favourite destination. The excellent sleep products available, the perfect service provided, and the high knowledge of all subjects relevant to sleep that Gevorest people have, combined with the Gevorest Christmas magic, make Gevorest stores a place to definitely visit this festive season.

The 14 Gevorest stores, conveniently located all around Cyprus, are perhaps the only locations one can get informed in all matters related to sleep and also find complete and responsible solutions to improve their sleep experience. In our stores, a great range of sleep products is available, including mattresses, headboards, pillows, quilts, mattress and pillow protectors, and many more related products. Our people always make sure that they have the best materials available, and proceed to design everything with respect, aiming to provide the best possible sleep, while they keep researching and trying out new solutions. Their one advice? Never choose a sleep product before thoroughly testing it!

Come and visit one of the 14 Gevorest SLEEP CENTRES today, immerse yourself in the magical world of Christmas and choose the perfect sleep products for you. You can also follow us on https://www.facebook.com/GevorestCyprus  and be the first to hear about anything new related to the perfect sleep.