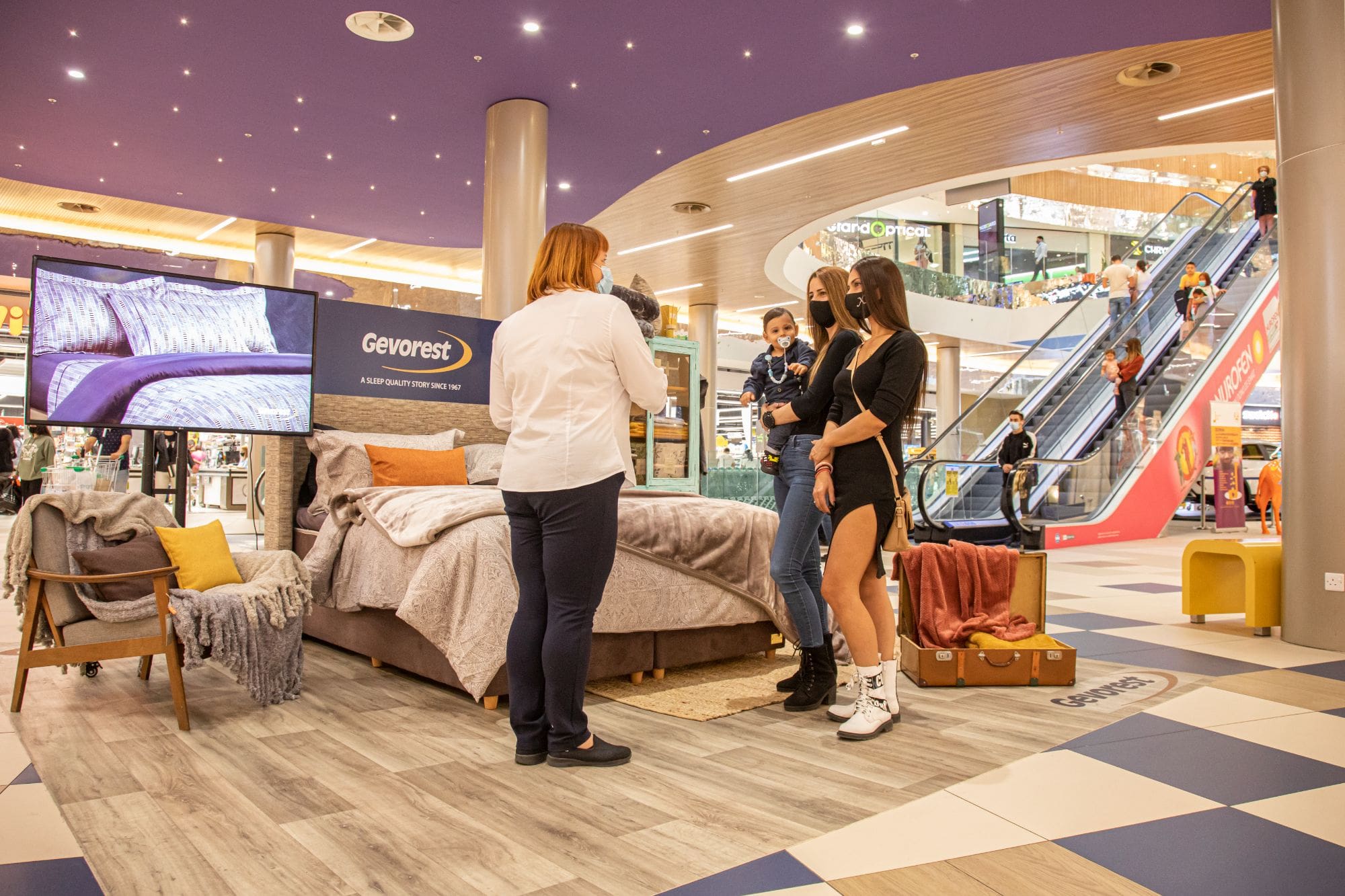 29 Nov

Gevorest's events are back again: let us present The Closet of Sleep!

Gevorest, after a period of constraint due to the measures taken to prevent the spread of COVID-19, has come back with its well-known promotion events, still complying of course with the necessary precautionary measures.

The promotion "The Closet of Sleep", a presentation of Nef-Nef's winter collection of linen, began on the 5th of November at Nicosia Mall and continued the next weekend, November 12, at My Mall in Limassol. Next stop was the brand new Metropolis Mall at Larnaca on 19-21 November, where residents and visitors of the city of Larnaca had the opportunity to select their favourite linen so the coming winter will find them fully prepared.

The Closet of Sleep will also travel to Paphos, at Kings Avenue Mall, on the 3rd, 4th and 5th of December from 11:00 to 18:00, where it will open the doors to the comfort, coziness and relaxation that lead to a wonderful Sleep!

Through those four promoting actions, we are happy to present the full linen collection of Nef-Nef. Vivid colours creating joyful combinations, earthy or neutral colours, and classic motifs, promise to fulfil all requirements and all tastes, from the boldest ones to the most discreet and minimalistic. All you have to do to discover the full selection of autumn and winter linen, is simply visit one of our stores and wander off to the wonderful world of ideal Sleep.

Gevorest serves superior sleeping experience since 1967, continuously and showing constant progress. For over 50 years, the name of Gevorest is a synonym of quality, while the company stays focused on its main activity – producing and providing mattresses and sleep products. To us, Sleep is the ultimate good, contributing to our general quality of life. That is why our people always consult customers: Never choose a sleep product without properly testing it!

Visit today one of Gevorest's 14 SLEEP CENTRES  to find the linen that matches your personal taste, and discover small secrets for the ideal sleep. You can also follow us on https://www.facebook.com/GevorestCyprus and be the first to learn all of our news.