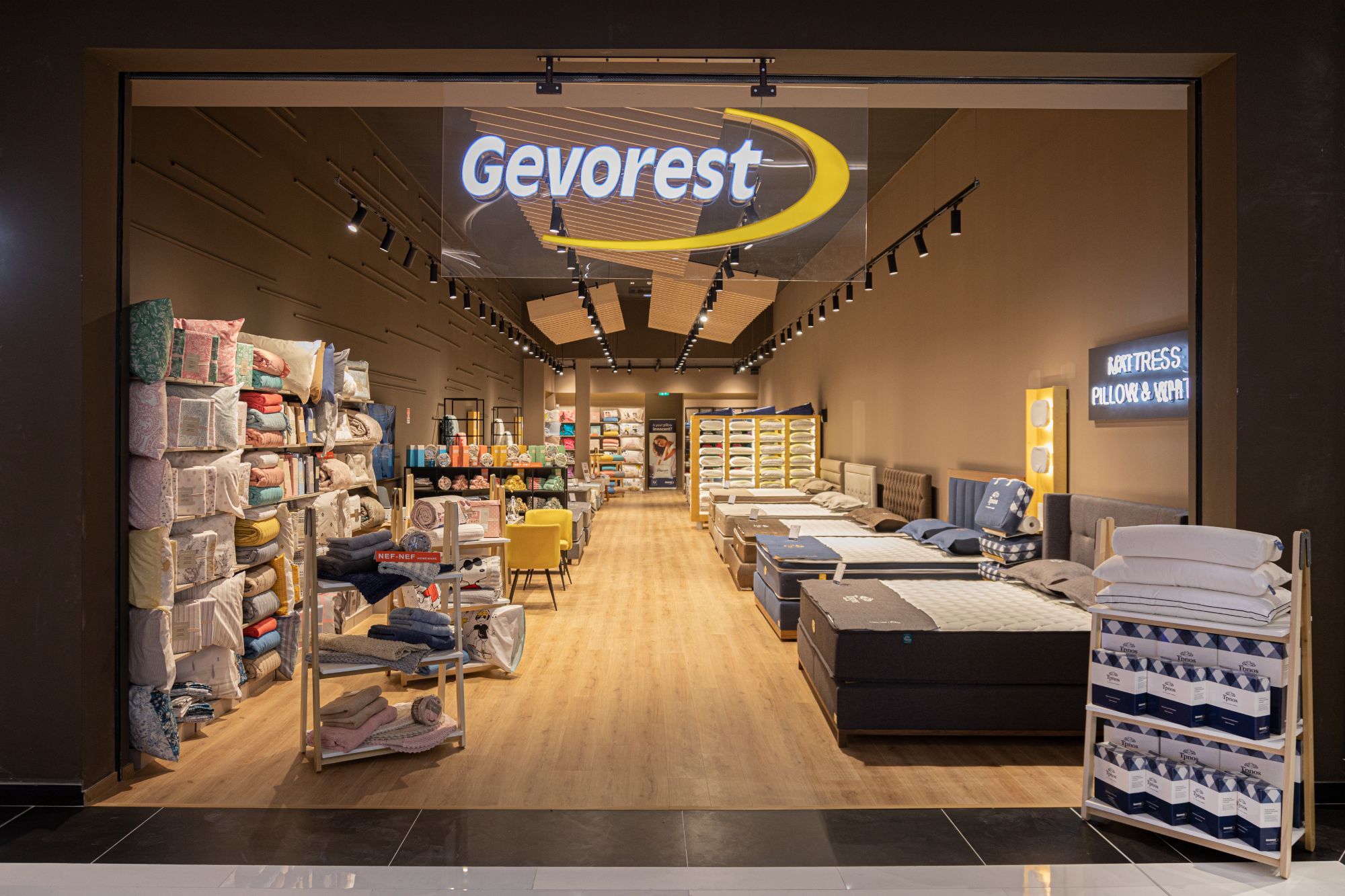 15 Sep

The new Gevorest SLEEP CENTRE is ready to welcome you

The new Gevorest SLEEP CENTRE is finally here! In the coastal city of Larnaca under the roof of the long-awaited Metropolis Mall, on September 16 2021, the second Gevorest store of Larnaca district opened its doors, expanding the company's vision of providing consulting and responsible solutions for the perfect sleep to all.

In a modern and beautifully decorated space of 167 square meters, the brand new Gevorest Sleep Centre is already welcoming its first visitors, while its SLEEP CONSULTANTS are fully ready to provide products and consulting for the ideal sleep experience. As it is already known, the company's long term presence in Cyprus, its consistency and its professionalism, guarantee solutions of excellent quality that offer great comfort and special moments of relaxation.

Metropolis Mall is the new addition to Larnaca's local market. With an area of 39.000 s.m., it hosts 138 shops, playgrounds, a food court full of enticing restaurants and also a parking area of 1450 parking spots. The ideal destination for people of all ages, it is also where the new Gevorest store is located, where one can find the essentials for a rejuvenating sleep, always under the consultation of The Sleep Experts, the specialists of Gevorest.

Gevorest now counts 14 SLEEP CENTRES all around Cyprus and serves superior sleeping experience since 1967. In its stores, complete collections of sleep products are available, such as mattresses, headboards, pillows, quilts, mattress and pillow protectors, and a vast selection of linen, including sheets, duvets, and bath items.

After thorough research and countless trials, Gevorest people choose for the products they offer the best material, designing everything with respect, aiming to provide the best possible sleep to our customers. Their advice? Never pick your mattress and your pillow without properly testing them first!

Come and visit our new SLEEP CENTRE at Metropolis Mall today or follow us on https://www.facebook.com/GevorestCyprus to learn all our news while discovering small secrets for the perfect sleep and the ultimate relaxation!